EB Road Cargo is a transport company with all the advantages of a local haulier. We have twelve haulage offices of our own, which together with our business partners offer nationwide coverage throughout Sweden.
Each regional office has its own vehicles and its own drivers, ensuring the local presence and close customer relations of a local haulier. We have experience and knowledge of both road and rail transport. This unique structure means that we have a broad offering of transport solutions tailored to each customer and delivered with a high level of service.
Our fleet encompasses some 580 vehicles and we have about 400 employees.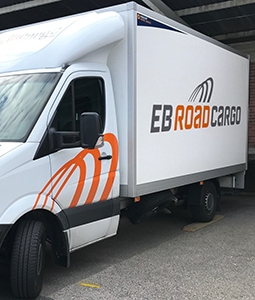 WE WORK LOCALLY WITH ALL THE ADVANTAGES OF A LARGE HAULIER!
We aim to be Sweden's most popular transport and logistics company by listening to our customers' needs.
To offer in close collaboration with our customers logistics solutions that fulfil stricter requirements as regards safety, sustainability and dependability.